Mimesis Heidi Dahlsveen
storyteller, associate professor, artistic-researcher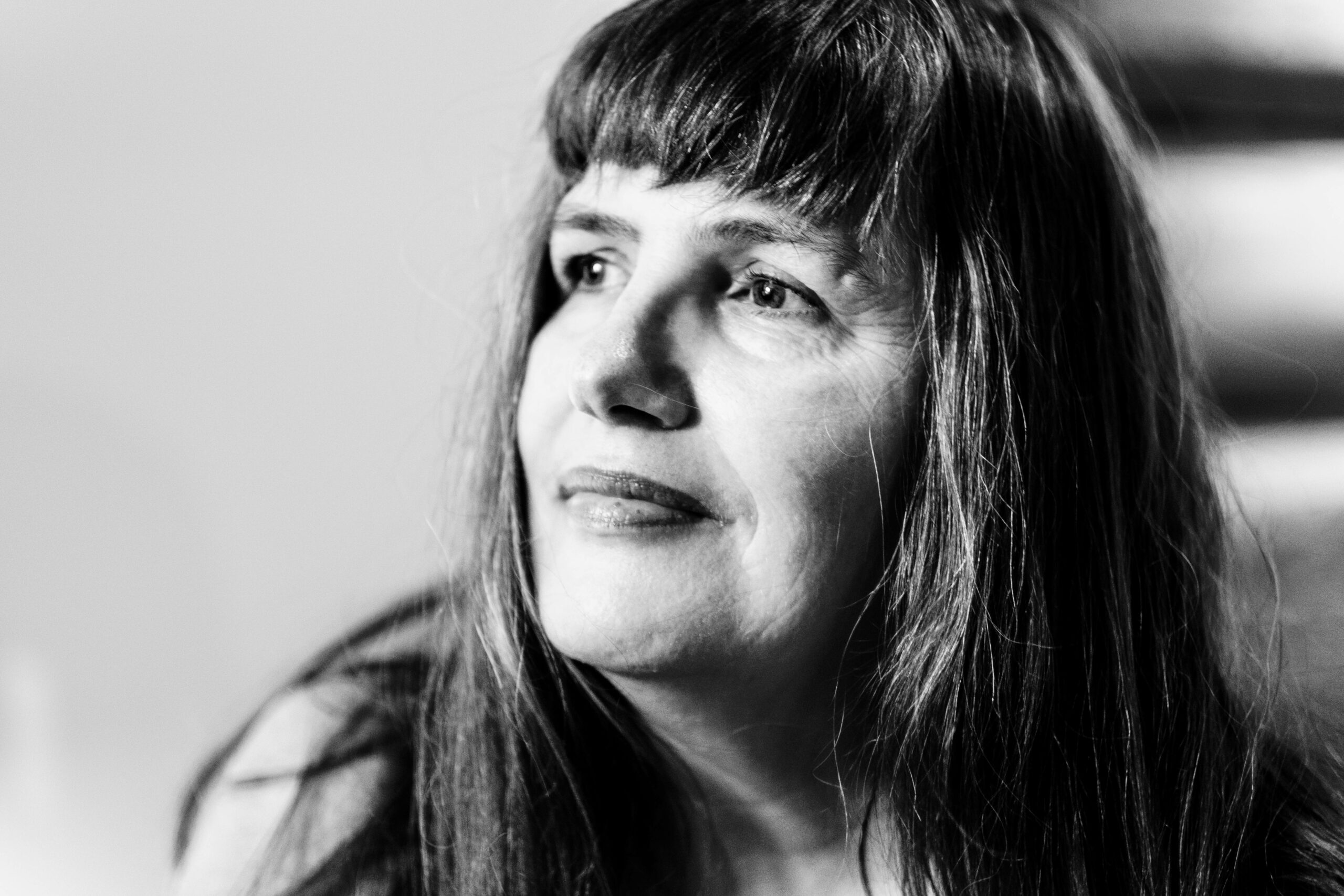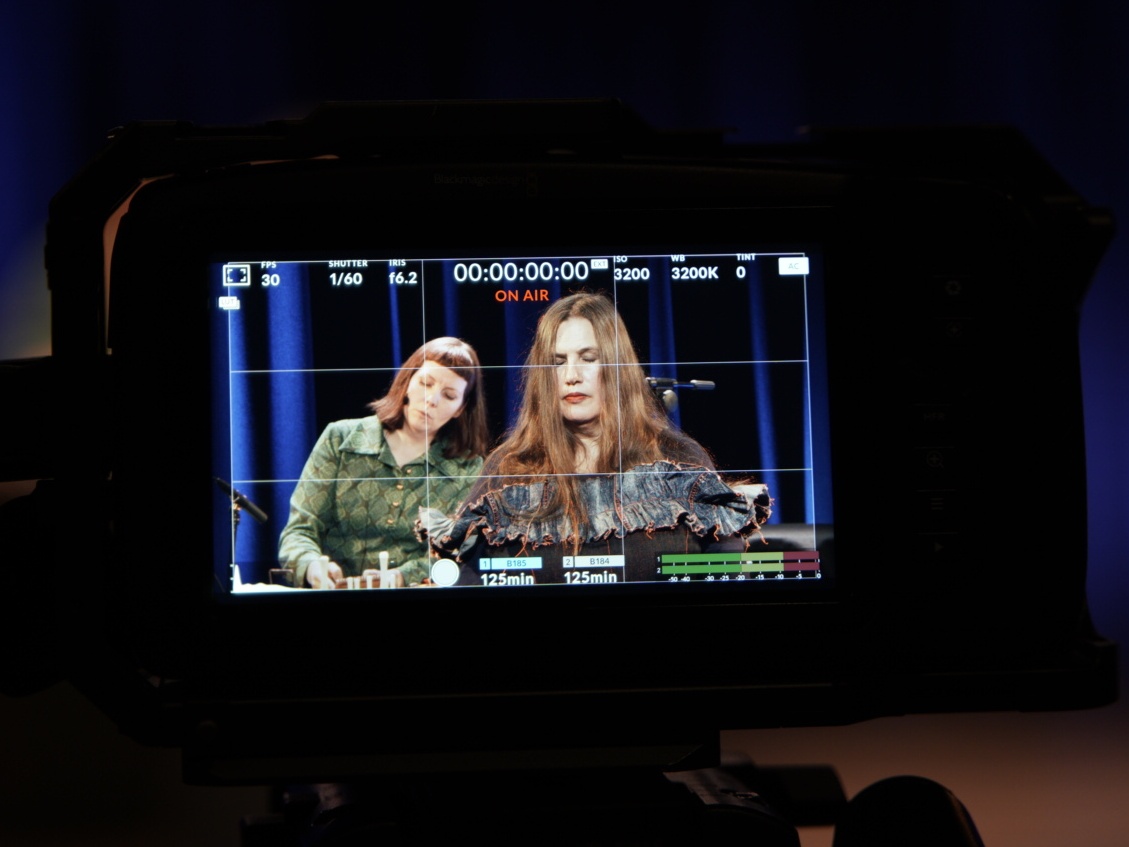 Mimesis Heidi Dahlsveen is a storyteller and associate professor in oral storytelling; and has worked within this artistic and performative field since 1996 both at home and abroad. She participated in a number of international festivals and in several EU projects. She has sold performances to Cultural Rug sack and toured internationally. She works permanently as a storyteller at a primary school in Oslo.
Dahlsveen creates, through artistic research, performances, and works with composers, musicians, and other artists in her performances. In the design of performances, she is concerned with the poetic presence, as well as concepts and topics such as mimesis, chronotope, identity, intertextuality and memories.
She is a sought-after trainer in the international storytelling community. In Norway she has taught a wide range of professions, as well as several storytellers who have studied the subject, she is responsible for at OsloMet – Metropolitan University. Through her teaching, Dahlsveen has educated others in the storytelling profession.
She is a senior lecturer in oral storytelling and in 2008 she published the textbook «introduction to oral storytelling», Universitetsforlaget. In 2019, she published her second academic book.
Dahlsveen has written several academic articles on oral storytelling, where she uses artistic research as a gateway to understand oral storytelling and narratives. Her focus is to let the traditional stories shed light on contemporary issues.
She is a member of the art & research group at OsloMet – Metropolitan University.  Together with Mette Kaaby, she has designed several projects in Skaldskur. In 2022, she formed the association Fortellerne together with Bintang Emilie Sitanggang.
Below you find ongoing program and projects she has in English.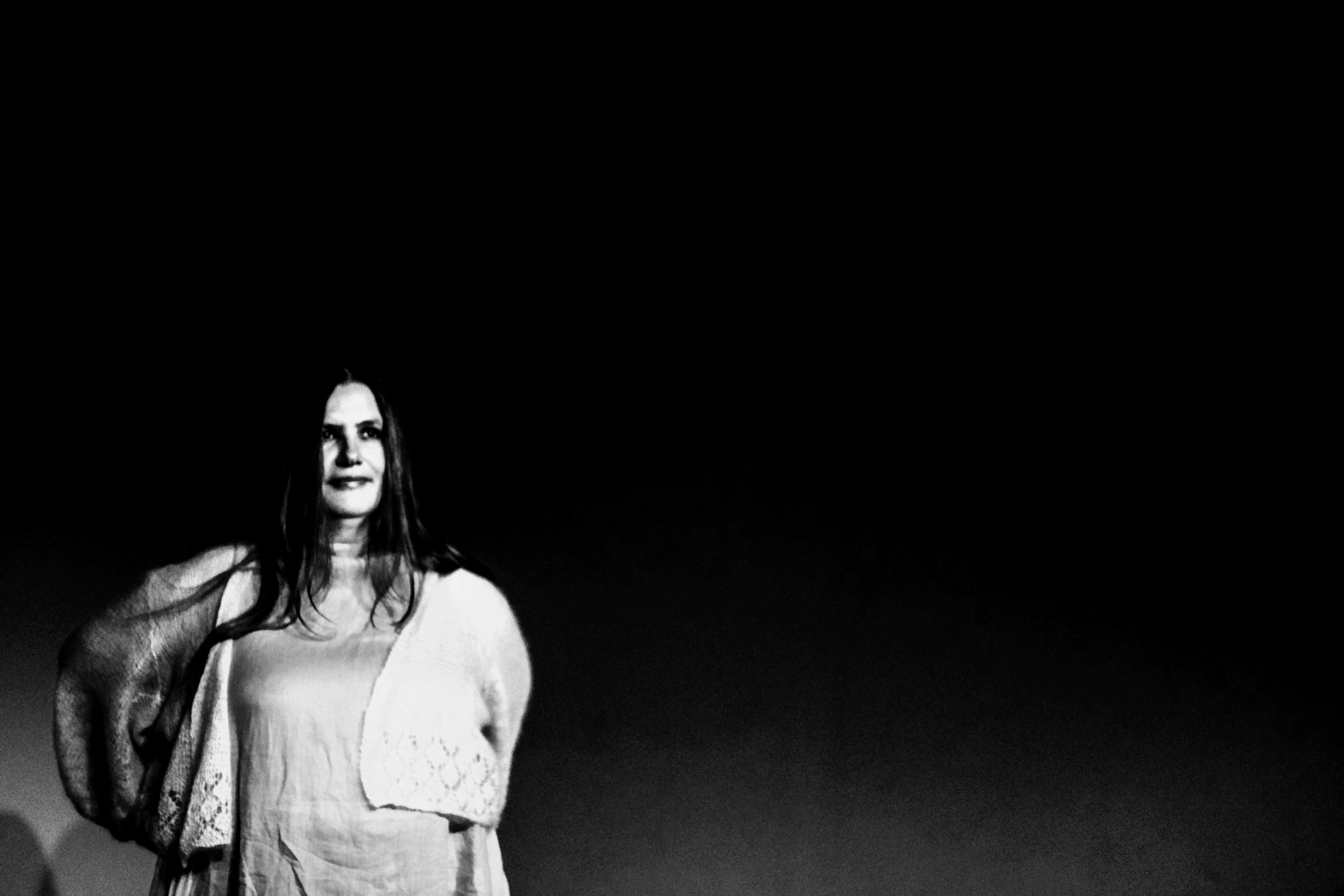 Kryptadia – stories told in secret
This is a storytelling performance consisting of folk tales, legends and myths that were once censored out of cultural heritage. Kryptadia was the name of a secret and cryptic journal in which stories that could not be published anywhere else were published. The performance is about the erotically censored stories.
To understand folk tales, even the vulgar and prosaic ones such as the erotic folk tales, is to study a cultural complexity that underlies understanding why such stories arise and why they are then censored. The program is based on the erotic folk tales seen from the present.
Several of the folk tales are based on the medieval collection called Exempla, where the stories were used as examples by priests to express women as sinful figures. In the collections from the 1800s, the stories have been given a new function, they are supposed to express dissatisfaction with authorities and people in power are ridiculed through how they feed on women's sexuality.
The performance's expression is connected to grotesque realism. In the basic material, no distinction is made between humans, animals and fantastical beings, such fluid transitions relate to grotesque realism.  The body is the central metaphor for grotesque realism   and the body language is fundamental as a narrative element and in the use of the stage space. An «informal space» where it is close to the audience. Café atmosphere – at home – The performance is mobile and can be performed in any room.
The performance is intended for adults and has a duration of approx. one hour. The performance can be extended in time.
She performs with the material at a festival in Switzerland, June 2023.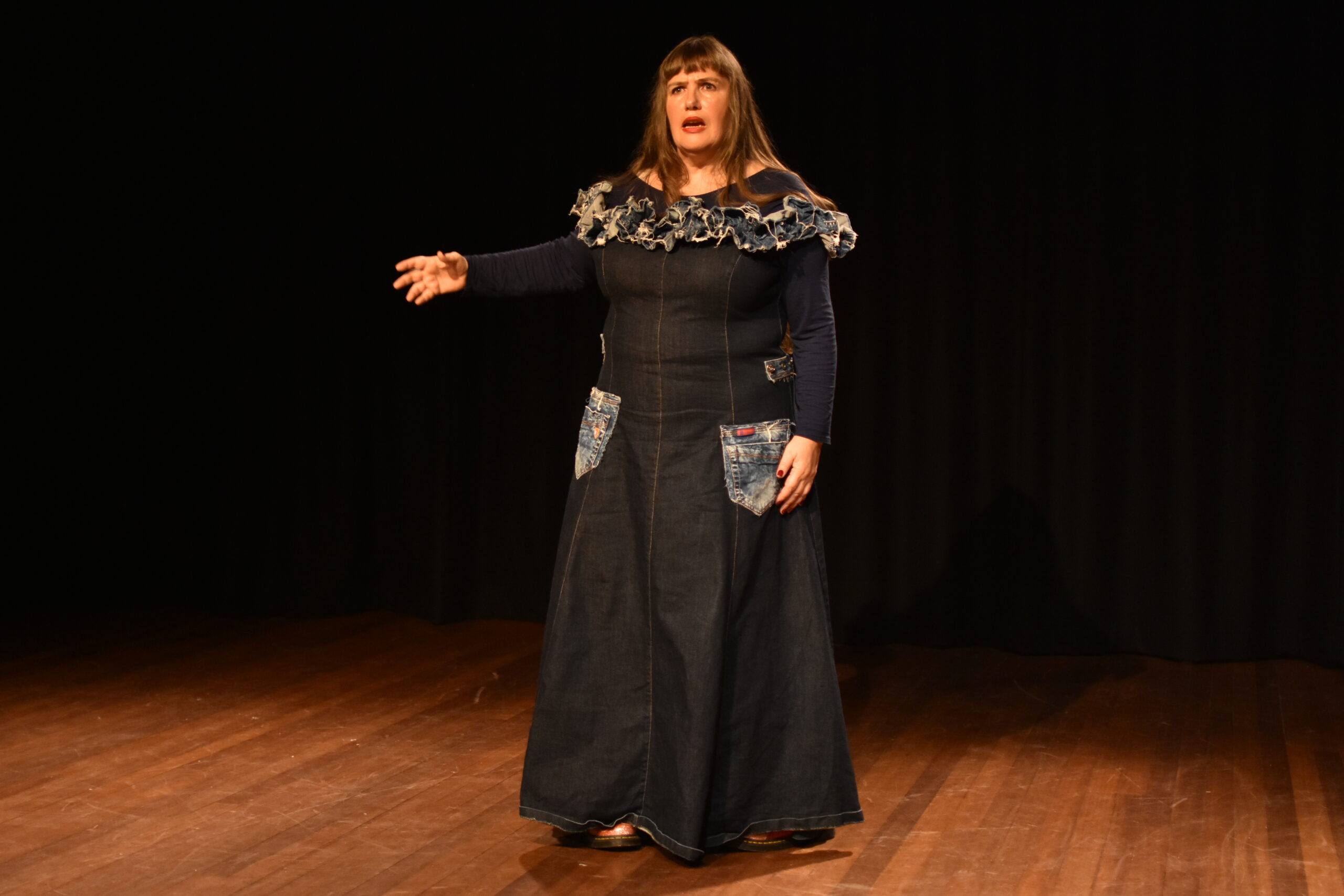 Fragile
This is a storytelling performance about identity and memories. Who am I, and who can I be? Two thoughts that characterize the ongoing identity process.  In the duality between who I am and can be, what is called narrative identity is created. Our narrative identity is our fragile balance between desires, dreams, and realities. We are, as we strive to be, in this span confusion can arise, that which is painful and difficult, while being necessary enriching and rewarding in the stretch of the life we live through.  A storyteller and listeners as an audience interpret experiences of identity through an aesthetic experience based on a Danish/Norwegian folk tale, autobiographical stories and Norse poetry. This is a storytelling performance for young people, young adults and adults. Performed in England, Norway and the Netherlands. In the spring of 2023, the performance is supported by Arts Council Norway.
The storytelling performance is an introduction to and a reflection on the uncertain, ambiguous, emotional and poetic possibilities associated with narrative identity.  The basic material of the performance is the French philosopher Paul Ricoeur's work «Oneself as the other» and the theory of narrative identity; the main story a folk tale about a young woman who becomes a man, this is contrasted and lengthened with mythology and autobiographical material.  The performance addresses transformation and violence and contains demanding elements such as abuse and self-harm.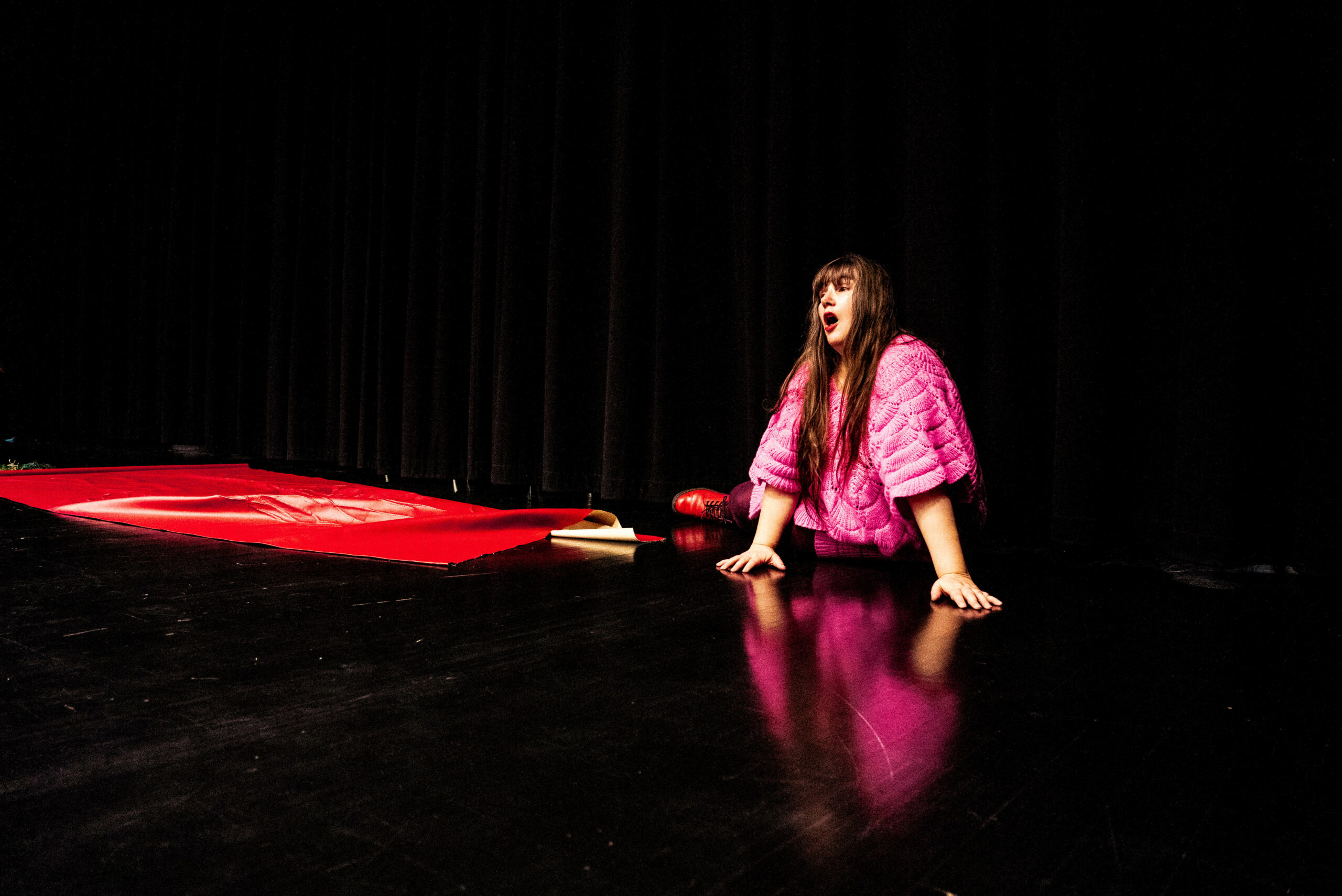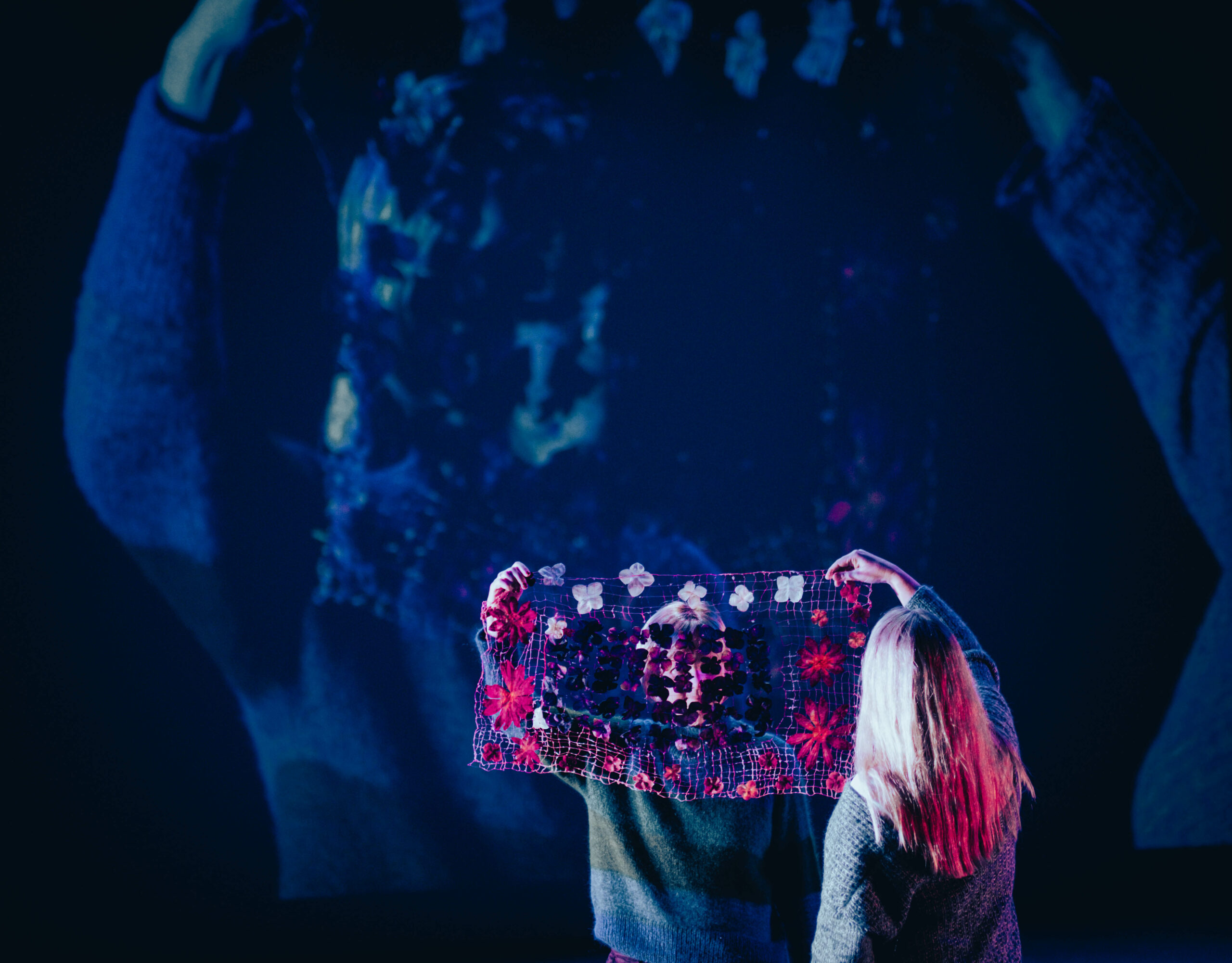 Care – stories of discomfort, loneliness and an elephant
This is a project that will understand and study what loneliness and care are by using biographical, autobiographical and traditional (Norse) stories through artistic methods.
Today, loneliness is considered a condition where one has weak social ties and this can pose a risk, either to one's own health or society. Loneliness is also linked to social shame. Through gaining insight into loneliness and care, the purpose is to see how one creates one's reality through the use of narratives in a world that is experienced as fragmented and filled with crises, a hotbed of polarization; as well as how to handle crises without putting a lid on hope for the future. Understanding how reality is created through narratives is especially important at a time when climate change, pandemic and war characterize the news and public conversations. The storytelling performance wishes to understand artistically how to use stories and narratives to both create discord, but also reconciliation, by thematizing loneliness.
The project's is chimeric (man, nature, technology and culture merge) which corresponds to Nicolas Bourriaud's idea that contemporary understandings of reality are montages, where one understands temporary versions of reality. The aesthetics are about editing these montages in works of art. (Bourriaud, 2009, p. 35)
The project uses biographical, autobiographical and traditional stories as a starting point, these selected stories carry with them cultural contexts that illuminate our own time.
Working with care as an aesthetic tool and basic attitude is new and exploratory. Care as a concept is complex, as it is both institutional and somewhat personal emotional. In care, there is a warmth present that should pay attention and be compassionate to the polyphonic.  Care as an expression also influences the scenic expression where participants seek to create a space where reflection related to care is discussed through actions that support, create resistance, provoke and comfort. Video films of textiles dissolving are part of the performance.
The expression in the performance is open and dialogical and is a combination of embroidery and oral storytelling.  Store panels with embroidery form a back wall in the expression, the textile artist embroiders on these during the performance. In addition, there will be textiles that are used in different ways in the performance.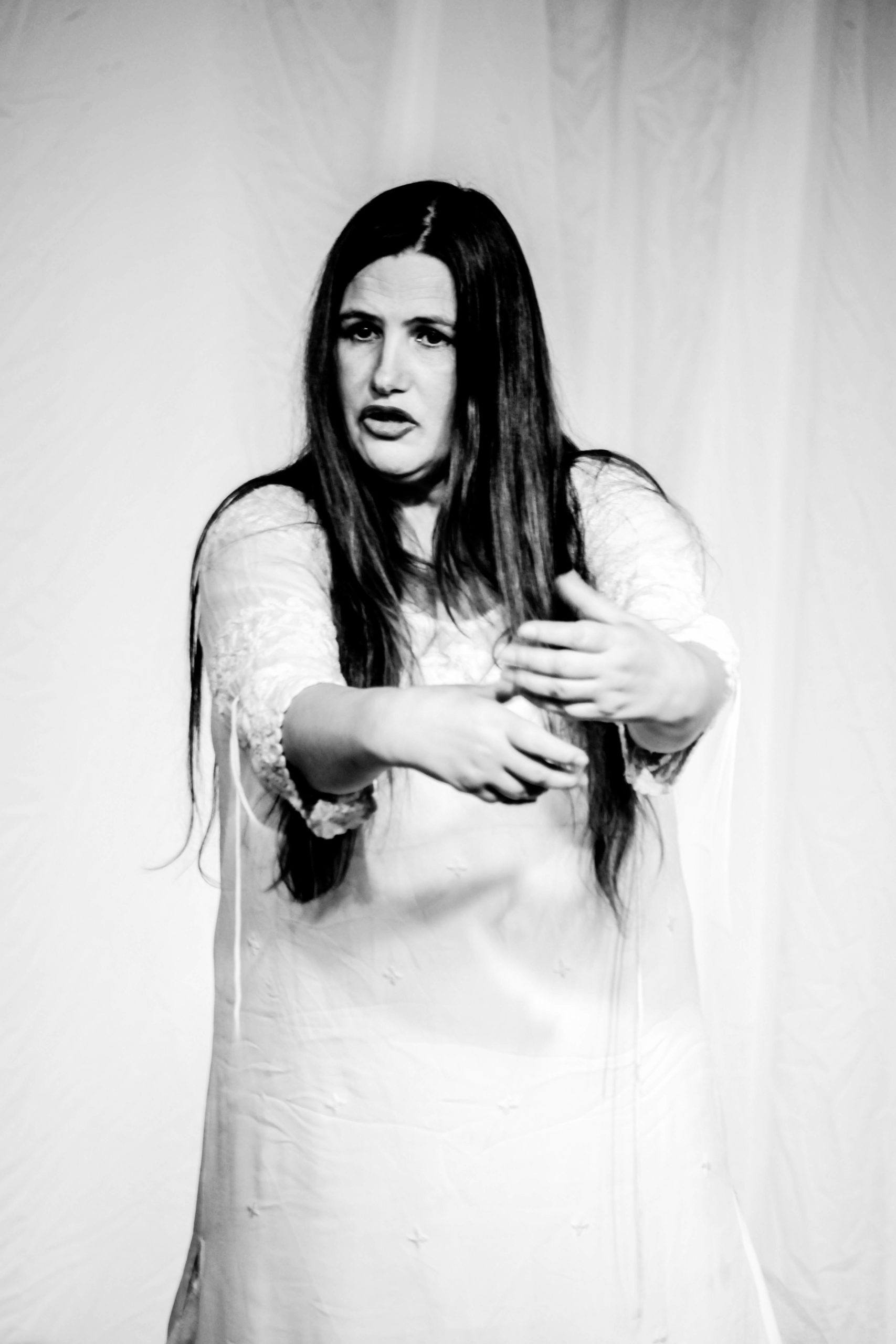 Yrsa – the story you do not know.
She was a shepherdess, a queen and wolf mother, an extraordinary woman who is said to have lived AD 5 –600.

 

This is a performance about Yrsa, a child born because of a rape. She is named after her mother's dog and becomes queen of first Denmark and later Sweden. Mimesis Heidi Dahlsveen has created this storytelling performance by studying various sources. She has put together fragmented information to create a holistic experience. Through experimentation and intertextual work, she has found a women's story from the Nordic saga. Yrsa is a character in «The Saga of Hrolf Krakes and His Warriors.» The saga is written between 1230 and 1450 and is categorized as a fornaldar saga, a tale with content from the time before Iceland was inhabited. The story of Yrsa does not stand out as a separate narrative, but in between the male-dominated text one can glimpse her fascinating story. In the storytelling performance, one follows Yrsa from when she was born until she becomes the queen mother of the mighty Hrolf Krake, and then nurtures her sick mother.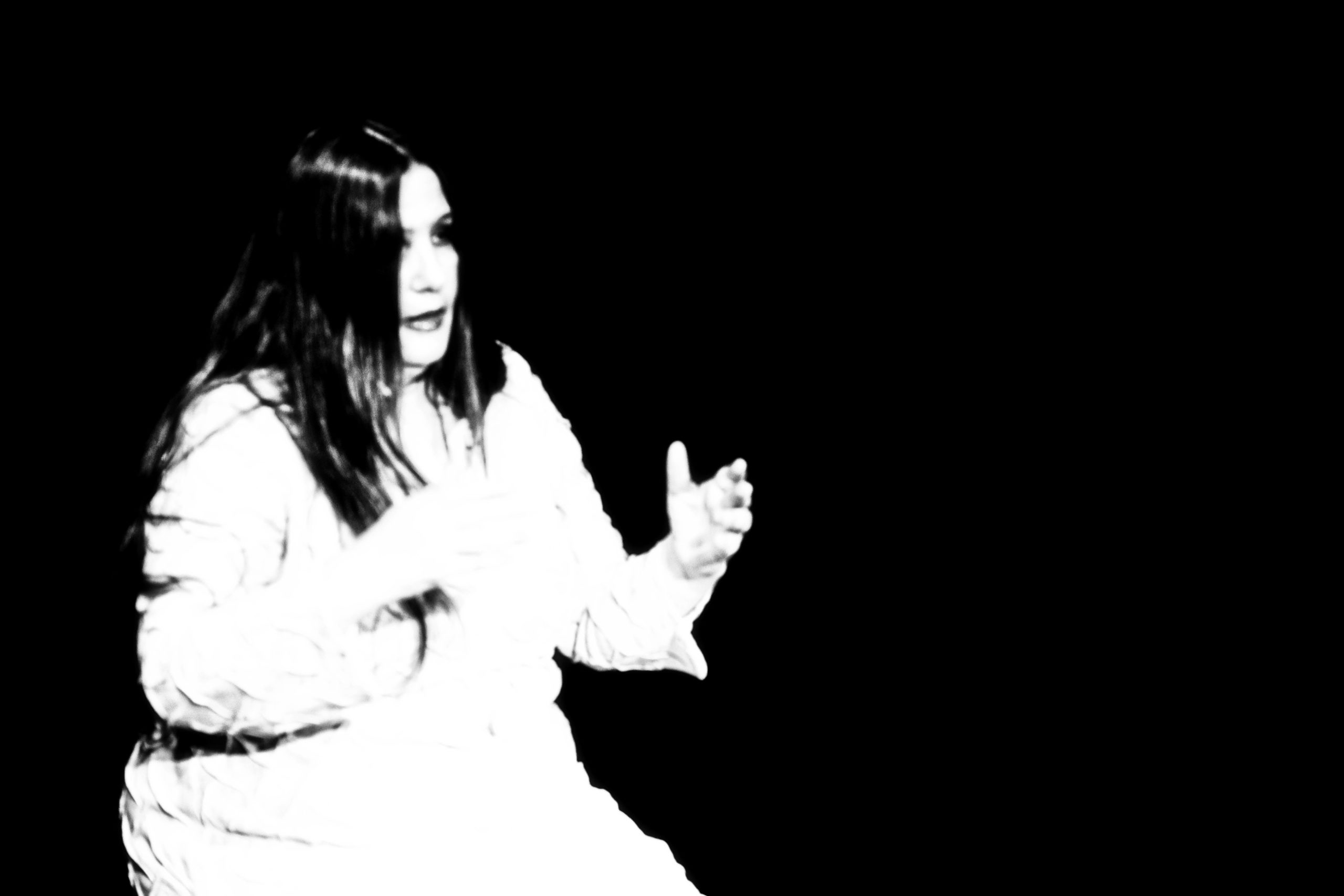 Even death has forgotten
is a performance suitable for 10 years and upwards and discussing what isolation is. The storytelling performance consists of two Norwegian folk tales, where the listeners choose the material they want to hear through a brief description of the stories. The material looks at isolation from various perspectives, such as voluntary isolation in which a family resides in the depths of a forest and forced isolation in which a young woman is locked inside an underground tower. The title of the performance comes from a Norwegian folk tale where death has forgotten an isolated village in Norway and humans live for generations.
Performed in the Netherlands and Belgium.